Operation Round Up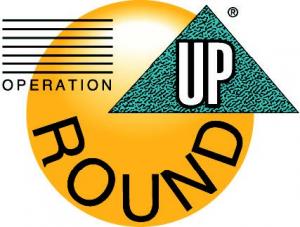 Lower Yellowstone Rural Electric Cooperative is now offering a program called Operation Round Up. Operation Round up is a program, funded by cooperative members who "round up" their monthly electric bills to the next dollar. Each month, members' contributions recieved through the Operation Roundup program will be combined. These funds will then be gifted to non profit, community based organizations within the cooperatives service territory.
Operation Round Up was originally developed at a South Carolina electric cooperative, Palmetto Electric Cooperative, in 1989. The program's success prompted other cooperatives across the country to adopt the same program. The goal of the program is to positively impact organizations in Lower Yellowstone Electric's service territory.
A member participating in Operation Round Up with an electric bill of $38.63 would actually pay $39. The extra 37 cents is placed into the Operation Round Up fund. On average a member donates 50 cents a month, or $6 a year. The most any member would donate is 99 cents a month, or $11.88 a year. With hundreds or electric cooperatives members participating, the pennies add up quickly. Members may also choose to contribute additional amounths each month.
Non-profit and community organizations are eligible to apply for Operation Round Up funds. Funds will be disbursed in the general service area of Lower Yellowstone Rural Electric Cooperative soley for charitable, educational, scientific, health or safety purposes. Organizations interested in applying for Operation Round Up funds should request an application from the cooperative or download and application below.
A board of trustees, selected by the Board of Directors, will review Operation Round Up applications quarterly and determine where the funds will be donated.
Members are not required to participate. Members wishing to have their account removed from the Operation Round Up program can simply call (406) 488-1602 or send an email to lyrec@lyrec.com.
Applications are due:
March 15, 2018
June 15, 2018
September 15, 2018
December 15, 2018
Download Application here
Email applications to jamip@lyrec.com or send applications to LYREC Attn: Jami Propp PO Box 1047 Sidney MT 59270.