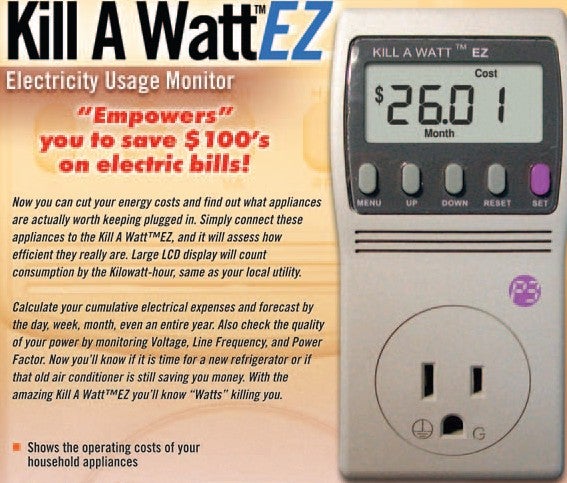 A Kill-A-Watt can help you track where your electricity is going. It is simple to use.You plug the Kill-A-Watt into a 120 volt outlet and then plug the appliance you want to monitor into the unit.  The unit will display the cost per day, week, month or year to operate the appliance.  If you have an item that cycles on and off such as a freezer or refrigerator, it is best to have it plugged in for several days.

You may check out the Kill-A-Watt at our office for up to two weeks at a time.
You will be required to pay a $35.00 deposit (the cost of the monitor).  When the Kill-A-Watt is returned, you will receive your deposit back.